Sistahintheraw Juice Club
Sistahintheraw Juice Club
A do-it-yourself programme, with immediate sign up.
Are you ready to step up your juicing skills, fast for longer and feel the amazing wellness benefits? Then join Sistahintheraw's Juice Club 3-Day Healthy Juice Fast.
You will receive everything you need to get started and online support so that you can stay on track and focus on achievable actions rather than huge steps.
Gain access to Sistahintheraw's exclusive private Juice Club Facebook group.
Many people report feeling more focused and energetic during and after a juice fast, this may be due partly to the fact of eliminating highly processed foods that have added sugar.
Avoiding these high-calorie low-nutrition foods for a few days may be why people feel better in themselves.

However, it's helpful to consider using this 3-day juice fast as a way to jump-start your way into making healthier food choices going forward every day...
Juice fasting is all about a low calorie and high nutrient intake to rest digestion and cleanse the body.
But actually doing it?
Well that can often be a different story.
Here's a simple juice plan to help you get re-booted the simple nutrient-packed way!
Ready to go for it?
Get ready to make it happen with the 3-Day Juice Club Challenge!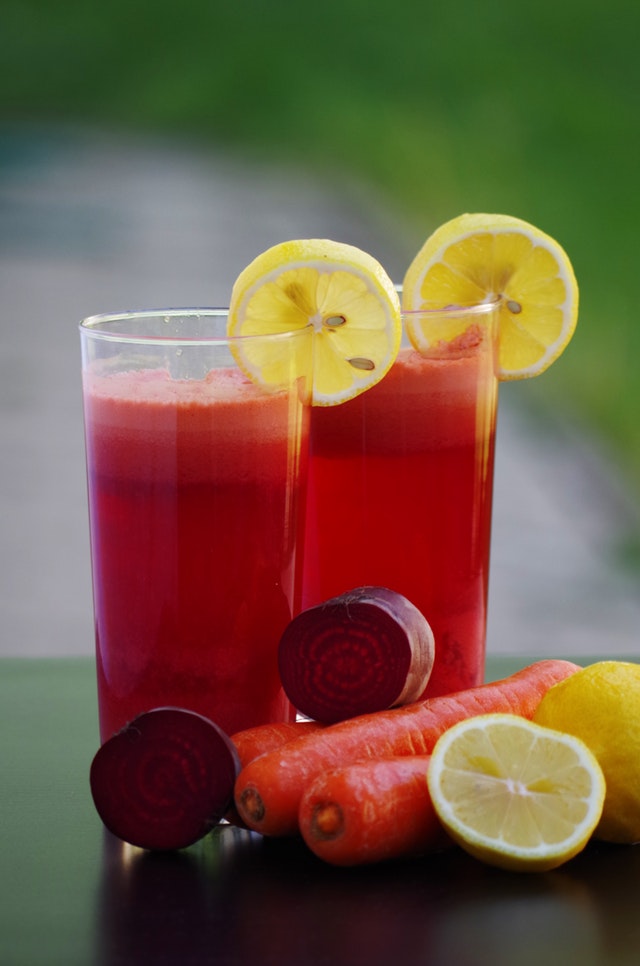 Support the body's natural cleansing processes
Increase your nutrient intake and supercharge your diet
Lose stubborn weight and water retention
Increase energy and eliminate fatigue
Balance hormones and sugar levels
Sistahintheraw is here to facilitate and support you on your well-being journey.
When you sign up for this Juice Club challenge, you get:
What are the requirements?
This programme is great for those who are interested in or are new to raw plant-based food, fasting and clean eating. Also great for those at other levels who want to re-connect with their well-being journey through a raw plant-based lifestyle. The only requirement for this programme is the desire to explore raw-food lifestyle protocols and experience greater health, happiness, and peace of mind.
What am I going to get from this programme?
You will be able to explore the purpose of a Raw Soul Food lifestyle and discover simple ways to create healthy habits.
Gain insight into how a raw food lifestyle benefits your health and well-being.
Develop an easy, consistent approach to your new wellbeing lifestyle.
Experience expanded awareness of your true, unbounded self.
Who is this for?
Anyone who wants to learn how to prepare delicious, energising and easy raw plant-based dishes and/or juices
Anyone who wants to discover the physical and emotional health benefits of a holistic raw plant-based food lifestyle
Anyone who wants to reduce stress, feel calm and grounded, and connect to their true self
Anyone who enjoys learning with an experienced and renowned teacher
This course provides valuable insights and information to raw fooders, with a range of experience.
This is a NO WORRYING, NO WONDERING plan for juice fasting with all the info you need is included.
Once you have signed up look out for an email confirmation and your downloads. If this is not in your inbox please check your spam folders. If there are any further issues, please contact us at: connect@sistahintheraw.com
Special Note: Juicing may not be for everyone. Check with your health care provider first, especially people who are pregnant, underweight, diabetic type 2, have unstable heart disease or low blood pressure, certain eating disorders, or who have certain life-threatening health challenges.
REFUND POLICY: We have every confidence that this product will far exceed your expectations and that it's value is many times over your investment. Because you receive everything that's promised immediately upon joining this program, and because we know the quality of what's on offer, in order to prevent abuse of our system, we do not offer a refund on this programme. For this reason, when you sign up, it must be with the understanding that no refund will be given, and that you are happy to join the programme on that understanding. If you have any questions, please do email us at: connect@sistahintheraw.com